OHM is a national firm of independent public accountants, offering comprehensive auditing, accounting, and legal services to the Ecuador´s business community. The extensive experience of our partners ensures that you receive the most objective, practical, and productive solutions to address your business concerns. We are a national firm, but though our GGI™ International Network, we have extensive international reach and capabilities in over 130 different countries.
Our experience includes technology, banking and finance, automotive, metalworking, agriculture, mining, export, import, wholesale and retail business, plastic industry, port services, sports clubs, hospitals, education, international cooperation, public companies, floricultural, banana, shrimp, forestry, stock market and others.
To provide only the very highest quality of services.

To be completely objective & transparent regarding all of our investigations, services, and work.

Provide continuing updates about new laws, changes, and trends that may affect client businesses and decisions.

To deliver the most creative and practical solutions to improve client productivity and profitability.
We are totally committed to your success!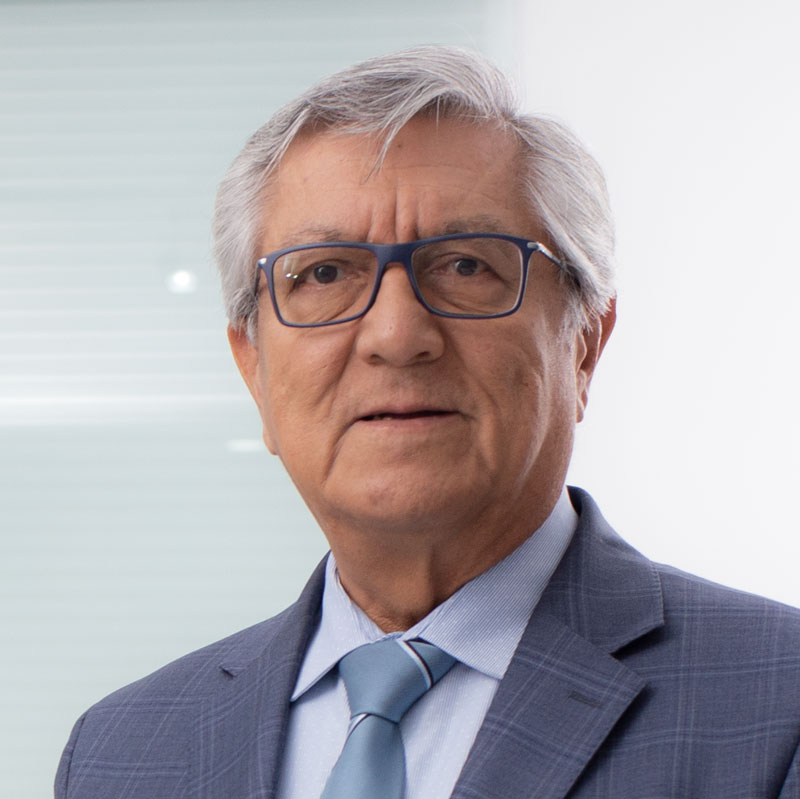 Walter Orellana
Founder and Managing Director
Mr. Orellana has a Master´s Degree in Accounting and Auditing, is a CPA, and also an attorney. He started his career with the auditing and accounting firm Price Waterhouse Coopers (PWC), and then moved to KPMG. For over eight years, he worked and advanced at these to international accounting firms; being promoted to Senior Auditor when he left KPMG.

Besides various entrepreneurial ventures, Mr. Orellana also held important management positions in international corporations such as Merck Sharp & Dohne, Boehringer Mannheim, and Uniweld Andina SA, where he was the General Manager of this U.S. subsidiary.

Later, Mr. Orellana became an audit partner at PKF & Co. For 19 years, he directed and managed important auditing and consulting commitments, covering different sectors of the Ecuadorian economy, having a large participation in projects related to multilateral organizations. In March 2012, he participated in the foundation of OHM, being from the beginning its managing partner. In these years, it has contributed to the firm's sustained growth, serving clients in all business segments. He is very familiar with auditing and advising projects related to multilateral and international organizations such as the IDB, USAID, IBRD, IOM, UNHCR, EU, AECID and others.

He was a professor at the Faculty of Economics of the Escuela Superior Politécnica del Litoral in Guayaquil and has given lectures and training on topics related to his profession.

He is a member of the Association of Certified Specialists in Financial Crimes ACFCS and founding partner of the Association for Business Ethics of Ecuador. Also, he is a member of the National Federation of Public Accountants of Ecuador and the Lawyers Forum.

Mr. Orellana and his work has been recognized nationally, and he has been the featured speaker at numerous public accounting symposiums. Mr. Orellana is bilingual accountant.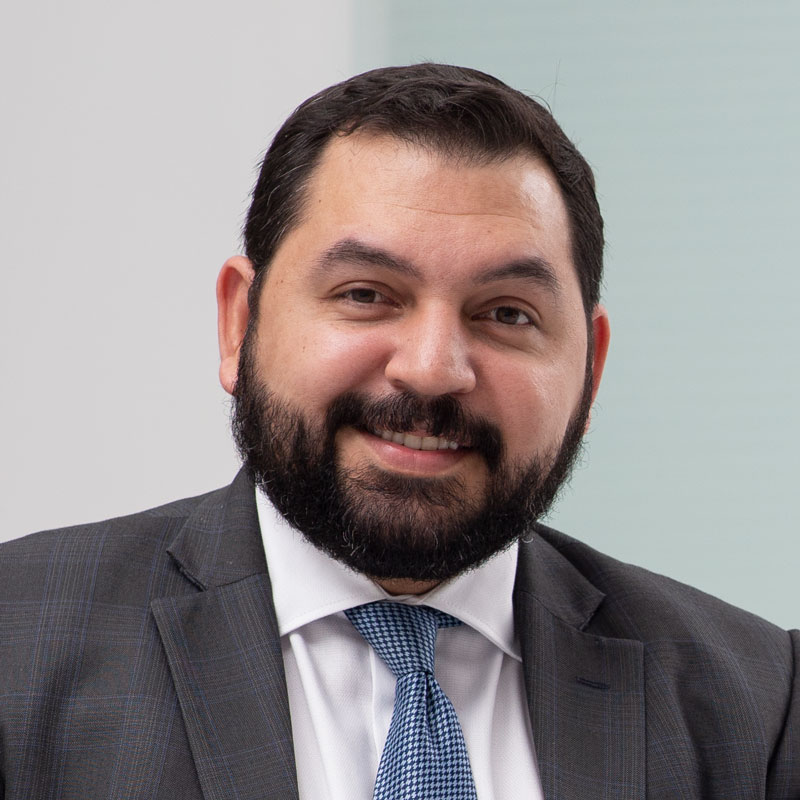 Chafick Mahauad
Partner and General Manager
Mr. Mahauad earned both his Business Administration degree and his CPA from Universidad de Especialidades Espíritu Santo (UESS) of Guayaquil, also a Bachelor of Science degree. He is also an alumnus of the High Strategy and Business Global Village Program which is part of the Iacocca Institute and Lehigh University.

For over 20 years, Mr. Mahauad has being an auditor and financial consultant, directing hundreds of audits for private, public and nonprofit organizations. He has carried out engagements about business valuation, strategic management and advising over NIIF. Began his career as an auditor at PKF, and for over 10 years concentrated his efforts in the areas of financial auditing, special consulting and business administration. When he left PKF in 2012, he was a partner of that firm.

Mr. Mahauad left PKF to become one of the founding partners of OHM & CO, where he is the partner responsible for quality control and new business development. Over the years, Chafick has been a speaker at several national and international auditing conferences and accounting symposiums. He has participated in many such international conferences in Peru, Colombia, and Argentina to name just a few. He was a professor of Audit Management at Espiritu Santo Institute of Guayaquil, and for many years was a professor for Integral Auditing in Peru. More recently, Mr. Mahauad was invited to be part of a small group of recognized Latin America specialists to speak at the Second International Conference on Auditing and Accounting in La Paz, Bolivia.

Mr. Mahauad is also a founding member and current President of the Association for Business Ethics of Ecuador, a non-profit organization dedicated to promoting stronger business values, principles and ethics.
International Networking and Presence
In recent years there has been a rapid acceleration of the internationalization of corporate business, networking and relationships. Irrespective of a company´s size, global connectivity and market presence are not only a reality, but often a necessity for today´s businesses. Whether looking to other countries for information, assistance, or opportunities, it is of great advantage to have access to businesses, professionals, and specialists in other markets.
OHM is a proud member of Geneva Group International (GGI)
The Geneva Group International is a leading global network of professional auditors, accountants, law firms, and management consultants who understand their local markets and international business. Established in Switzerland in 1995, the Geneva Group has over 605 members with 840 offices located in 130 different countries throughout Latin America, North America, Europe, Africa, Asia, the Middle East, and Australia.
Through our GGI International Network, our partners and clients have access to 130 different countries to quickly exchange contacts, or get local knowledge, support, and business opportunities.